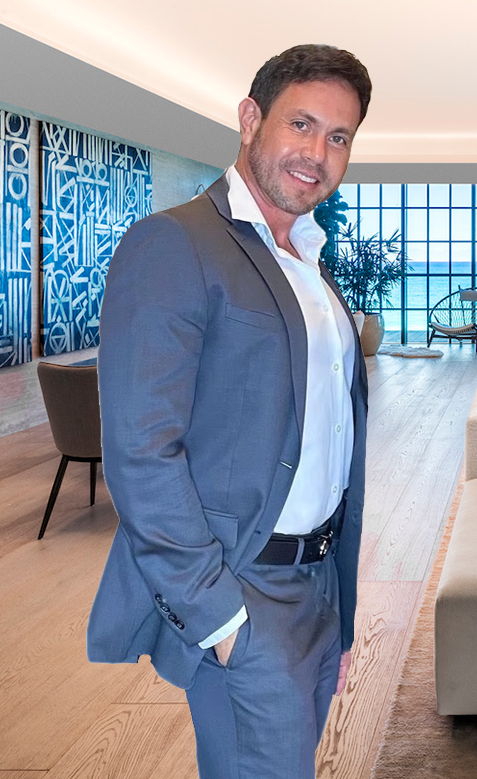 "Exceeding your Expectations is my Ultimate Goal"
Juan Aluma
Principal - Real Estate Advisor
EXCEEDING YOUR EXPECTATIONS IS MY ULTIMATE GOAL

Juan Aluma is a real estate agent professional who offers over 18 years of experience in multiple facets of real estate sales, marketing and development. He is a highly qualified real estate consultant with COMPASS Realty and is regarded for his business ethics, impressive knowledge on the market, extensive experience and impeccable customer service skills.

COMPASS is one of the most respected and trusted names in the industry. If you are looking to sell your home, if you are on the market to purchase or simply looking to expand your real estate portfolio, Juan G. Aluma will help you find the right property for you. His relentless marketing campaigns will put your property in front of the most qualified buyers to get your property SOLD for the HIGHEST PRICE in the SHORTEST AMOUNT OF TIME.

In today's real estate market, there's absolutely no substitute for professional representation.

"I am committed to providing my clients with expert knowledge and the personal integrity necessary to complete one of the most significant financial transaction that you will ever make. If you are looking for Real Estate in South Florida, I am here to help". - Juan G. Aluma.

Exclusive Principal Agent For:
COMPASS Real Estate

601 Lincoln Rd.
Miami Beach, FL
04/26/2017 - Nancy Auster
I am so glad I chose Juan Aluma as my real estate agent. He is incredibly professional and ethical in all aspects of real estate. I decided to sell my house at one of the most difficult times ever as it was the end of the year, there were holidays, and our nation had the most tumultuous election ever, In addition, my house had some challenges that could've made it difficult to sell. Despite all of these barriers Juan was able to sell my house in rapid fire speed. He made sure I understood all of the documents, the language, and all other things so that I didn't feel uncomfortable. I'm very grateful and a truly happy customer. I highly recommend Juan Aluma! In addition, he has a great sense of humor which made the experience enjoyable!
11/30/2018 - Peter Caparso
Juan is an outstanding and hard working individual who seeks to fully understand his client's needs to provide the ideal property. Juan was patient, provided plenty of relevant options and I alway felt he was on our side in helping us secure our ideal property. I couldn't be happier with how he and his team assisted us and have already referred other people to work with him. A true professional and gentlemen.
07/05/2017 - Manuel Gallardo
We were very lucky to have Juan as our real estate agent. Very professional and effective person. If you want results chose Juan. Thanks Juan for every thing. Manuel and Tamara Gallardo