EXCEEDING YOUR EXPECTATIONS IS MY ULTIMATE GOAL

Juan Aluma is a real estate agent professional who offers over 18 years of experience in multiple facets of real estate sales, marketing and development. He is a highly qualified real estate consultant with COMPASS Realty and is regarded for his business ethics, impressive knowledge on the market, extensive experience and impeccable customer service skills.

COMPASS is one of the most respected and trusted names in the industry. If you are looking to sell your home, if you are on the market to purchase or simply looking to expand your real estate portfolio, Juan G. Aluma will help you find the right property for you. His relentless marketing campaigns will put your property in front of the most qualified buyers to get your property SOLD for the HIGHEST PRICE in the SHORTEST AMOUNT OF TIME.

In today's real estate market, there's absolutely no substitute for professional representation.

"I am committed to providing my clients with expert knowledge and the personal integrity necessary to complete one of the most significant financial transaction that you will ever make. If you are looking for Real Estate in South Florida, I am here to help". - Juan G. Aluma.

Exclusive Principal Agent For:
COMPASS Real Estate

601 Lincoln Rd.
Miami Beach, FL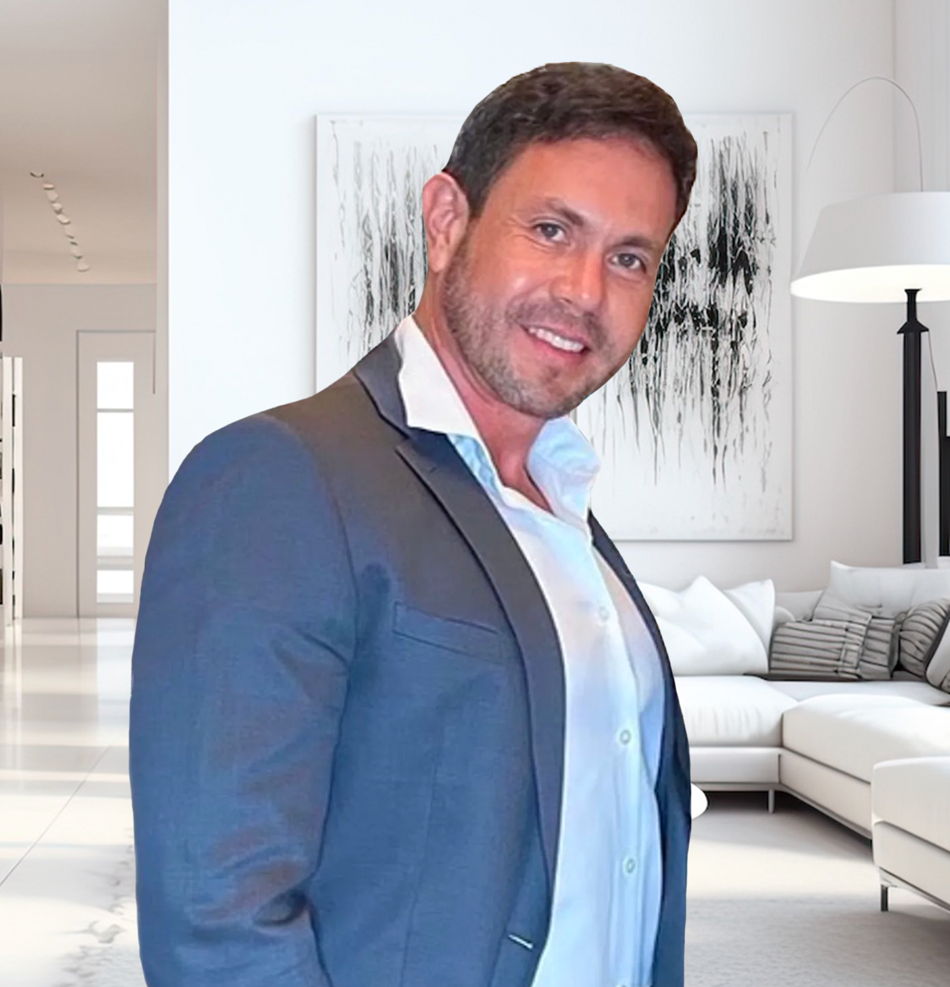 Sold on
3 beds · 3.5 baths · 3,300 ft²
A11360234
Bal Harbour 101 Condo, Unit 309
10155 Collins Ave, Bal Harbour FL, 33154
Sold on
3 beds · 2.5 baths · 4,026 ft²
A10460679
Jockey Club Iii, Unit PH5
11113 Biscayne Blvd, Miami FL, 33181
Sold on
5 beds · 4.5 baths · 4,732 ft²
A10961791
San Souci Estates
11425 N Bayshore Dr, North Miami FL, 33181
Sold on
2 beds · 3 baths · 2,240 ft²
A10760444
Oceania I Condo Oceania I Condo, Unit WS8A
16425 Collins Ave, Sunny Isles Beach FL, 33160
Sold on
4 beds · 4 baths · 3,587 ft²
A11030167
Royal Embassy Condo Royal Embassy Condo, Unit 8B/8A
5750 Collins Ave, Miami Beach FL, 33140
Sold on
3 beds · 3.5 baths · 2,356 ft²
A10663979
Apogee Beach Condominium Apogee Beach, Unit 503
3951 S Ocean Dr, Hollywood FL, 33019
Sold on
3 beds · 2 baths · 2,097 ft²
A11473482
Enchanted Lake Sec 3
2261 NE 192nd St, Miami FL, 33180
Sold on
3 beds · 2.5 baths · 2,749 ft²
A11163469
Jockey Club Iii Condo, Unit 1257
11113 Biscayne Blvd, Miami FL, 33181
Sold on
4 beds · 4 baths · 5,498 ft²
A10170055
Jockey Club Iii, Unit PH4
11113 Biscayne Blvd, Miami FL, 33181
Sold on
3 beds · 2.5 baths · 2,749 ft²
A11221433
Jockey Club Iii Condo, Unit 1857
11113 Biscayne Blvd, Miami FL, 33181
Sold on
4 beds · 4 baths · 3,622 ft²
A10092287
Jockey Club Iii, Unit 2055
11111 Biscayne Blvd, Miami FL, 33181
Sold on
3 beds · 2.5 baths · 2,749 ft²
A11243218
Jockey Club Iii Condo, Unit 1258
11113 Biscayne Blvd, Miami FL, 33181
Sold on
3 beds · 2.5 baths · 2,749 ft²
A10085786
Jockey Club Iii, Unit 1058
11113 Biscayne Blvd, Miami FL, 33181
Sold on
2 beds · 2.5 baths · 1,410 ft²
A11177763
One Tequesta Point Condo, Unit 1100
888 Brickell Key Dr, Miami FL, 33131
Sold on
3 beds · 2 baths · 1,863 ft²
A10376494
Seaway
508 Surfside Blvd, Surfside FL, 33154
Sold on
2 beds · 3 baths · 2,749 ft²
A10044365
Jockey Club Iii, Unit 457
11111 SE Biscayne Blvd, Miami FL, 33181
Sold on
3 beds · 2.5 baths · 2,749 ft²
A11021461
Jockey Club Iii Condo Jockey Club Iii, Unit 1258
11113 Biscayne Blvd, Miami FL, 33181
Sold on
4 beds · 2 baths · 2,024 ft²
A10609294
Altos Del Mar No 4
9033 Garland Ave, Surfside FL, 33154
Sold on
3 beds · 2.5 baths · 2,749 ft²
A10094890
Jockey Club Iii, Unit 1258
11113 Biscayne Blvd, Miami FL, 33181
Sold on
3 beds · 2.5 baths · 2,749 ft²
A11374992
Jockey Club Iii Condo, Unit 357
11113 Biscayne Blvd, Miami FL, 33181
Sold on
3 beds · 3 baths · 1,737 ft²
A10978707
Beachwalk Condominium, Unit T3001
2600 E Hallandale Beach Blvd, Hallandale Beach FL, 33009
Sold on
3 beds · 2.5 baths · 2,749 ft²
A10940088
Jockey Club Iii Condo, Unit 857
11113 Biscayne Blvd, Miami FL, 33181
Sold on
3 beds · 2 baths · 1,320 ft²
A11433627
Village By The Bay Condo Village By The Bay, Unit 2204
3135 NE 184th St, Aventura FL, 33160
Sold on
4 beds · 3.5 baths · 3,622 ft²
A10680384
Jockey Club Iii Condo Jockey Club Iii, Unit 2055/2053
11113 Biscayne Blvd, Miami FL, 33181
Sold on
3 beds · 3 baths · 2,355 ft²
A10152791
Miami Shores Sections 02
700 NE 94th St, Miami Shores FL, 33138
Sold on
2 beds · 2.5 baths · 2,215 ft²
A11345742
Jockey Club Iii Condo, Unit 1252
11113 Biscayne Blvd, Miami FL, 33181
Sold on
3 beds · 2 baths · 0 ft²
A10409438
Village By The Bay, Unit 12301
3255 NE 184th Street, Aventura FL, 33160
Sold on
4 beds · 2.5 baths · 2,528 ft²
A10765946
Boca Preserve
7131 NW Turtle Walk, Boca Raton FL, 33487
Sold on
2 beds · 2 baths · 1,469 ft²
A11190526
The Towers Of Quayside 4, Unit 1112
4000 Towerside Ter, Miami FL, 33138
Sold on
2 beds · 2.5 baths · 2,215 ft²
A10794755
Jockey Club Iii Condo Jockey Club Iii, Unit 2051
11113 Biscayne Blvd, Miami FL, 33181
Sold on
3 beds · 3 baths · 1,812 ft²
A11005534
Jockey Club I Condo, Unit 9B
11111 Biscayne Blvd, Miami FL, 33181
Sold on
3 beds · 3 baths · 3,276 ft²
A10482494
Jockey Club Iii, Unit PH52
11113 Biscayne Blvd, Miami FL, 33181
Sold on
2 beds · 2 baths · 1,638 ft²
A11433608
Jockey Club Iii, Unit 1054
11113 Biscayne Blvd, Miami FL, 33181
Sold on
2 beds · 2 baths · 1,638 ft²
A11181252
Jockey Club Iii Condo, Unit 856
11113 Biscayne Blvd, Miami FL, 33181
Sold on
2 beds · 2 baths · 1,200 ft²
A10892935
500 Brickell West Condo 500 Brickell West Co, Unit 2110
55 SE 6th St, Miami FL, 33131
Sold on
2 beds · 2 baths · 1,811 ft²
A10242212
Jockey Club Iii, Unit 1553
11113 Biscayne Blvd, Miami FL, 33181
Sold on
2 beds · 2 baths · 1,811 ft²
A10063567
Jockey Club Iii, Unit 553
11111 SE Biscayne Blvd, Miami FL, 33181
Sold on
0 bed · 1 baths · 580 ft²
A11376879
Canvas Condo Canvas Condo, Unit 1202
1600 NE 1st Ave, Miami FL, 33132
Sold on
2 beds · 2 baths · 1,065 ft²
A10704330
Isola Condo Isola Condominium, Unit 1002
770 Claughton Island Dr, Miami FL, 33131
Sold on
2 beds · 2.5 baths · 1,551 ft²
A11376604
Jockey Club Condo Unit Ii, Unit 5E (517)
11111 Biscayne Blvd, Miami FL, 33181
Sold on
2 beds · 2 baths · 1,811 ft²
A10952970
Jockey Club Iii Condo Jockey Club Iii, Unit 553
11113 Biscayne Blvd, Miami FL, 33181
Sold on
2 beds · 2.5 baths · 2,215 ft²
A10725547
Jockey Club Iii Condo, Unit 1551
11113 Biscayne Blvd, Miami FL, 33181
Sold on
2 beds · 2 baths · 1,811 ft²
A10141835
Jockey Club Iii, Unit 1555
11111 Biscayne Blvd, Miami FL, 33181
Sold on
3 beds · 2.5 baths · 2,215 ft²
A10076534
Jockey Club Iii, Unit 352
11111 Biscayne Blvd, Miami FL, 33181
Sold on
2 beds · 2.5 baths · 2,215 ft²
A10761493
Jockey Club Iii Condo Jockey Club Iii, Unit 1852
11113 Biscayne Blvd, Miami FL, 33181
Sold on
2 beds · 2 baths · 1,811 ft²
A11036096
Jockey Club Iii Condo Jockey Club Iii, Unit 253
11113 Biscayne Blvd, Miami FL, 33181
Sold on
2 beds · 2 baths · 1,811 ft²
A10798322
Jockey Club Iii Condo Jockey Club Iii, Unit 1053
11113 Biscayne Blvd, Miami FL, 33181
Sold on
2 beds · 2.5 baths · 2,215 ft²
A10579461
Jockey Club Iii Condo Jockey Club Iii, Unit 351
11113 Biscayne Blvd, Miami FL, 33181
2 beds · 2 baths · 1,811 ft²
A2114997
null, Unit 853
11111 BISCAYNE BL, Miami FL, 33181
Sold on
2 beds · 2 baths · 1,191 ft²
A10910936
Village By The Bay Condo Village By The Bay C, Unit 11205
3235 NE 184th St, Aventura FL, 33160
Sold on
2 beds · 2 baths · 1,377 ft²
A10599178
Jockey Club Condo Jockey Club I, Unit 18E
11111 Biscayne Blvd, Miami FL, 33181
Sold on
2 beds · 2 baths · 1,358 ft²
A10096525
Jockey Club, Unit 17D
11111 BISCAYNE BL, Miami FL, 33181
Sold on
2 beds · 2 baths · 1,353 ft²
A11163481
Jockey Club Condo Unit Ii, Unit 9G
11111 Biscayne Blvd, Miami FL, 33181
Sold on
2 beds · 2.5 baths · 2,215 ft²
A2187473
null, Unit 1952
11111 BISCAYNE BL, Miami FL, 33181
Sold on
2 beds · 2 baths · 1,358 ft²
A11072954
Jockey Club Condo Jockey Club I, Unit 407 (4D)
11111 Biscayne Blvd, Miami FL, 33181
Sold on
2 beds · 2 baths · 785 ft²
A11288184
Waterpoint Condo, Unit 203
3868 NE 169th St, North Miami Beach FL, 33160
Sold on
1 beds · 1.5 baths · 840 ft²
A11291426
The Atrium Condo The Atrium Condo, Unit 204
1075 93rd St, Bay Harbor Islands FL, 33154
Sold on
2 beds · 2 baths · 1,408 ft²
A10467224
Jockey Club I, Unit 19G
11111 Biscayne Blvd, Miami FL, 33181
Sold on
2 beds · 2 baths · 1,174 ft²
A10404965
Villa Carrara Condo Artesia, Unit 318-5
2955 NW 126th Ave, Sunrise FL, 33323
Sold on
2 beds · 2 baths · 1,383 ft²
A10259468
Jockey Club I, Unit 18F
11111 Biscayne Blvd, Miami FL, 33181
Sold on
2 beds · 2 baths · 1,638 ft²
A2140349
Jockey Club Iii, Unit 654
11111 BISCAYNE BL, Miami FL, 33181
Sold on
2 beds · 2 baths · 1,383 ft²
A10947806
Jockey Club Condo I Jockey Club I, Unit 17F
11111 Biscayne Blvd, Miami FL, 33181
Sold on
2 beds · 2 baths · 1,383 ft²
A10377558
Jockey Club Condo Jockey Club I, Unit 2F
11111 Biscayne Blvd, Miami FL, 33181
Sold on
2 beds · 2 baths · 900 ft²
A10170022
North Bay Villas, Unit 428
1801 S Treasure Dr, North Bay Village FL, 33141
Sold on
2 beds · 2 baths · 1,353 ft²
A10636298
Jockey Club Condo Unit Ii Jockey Club, Unit 5A
11111 Biscayne Blvd, Miami FL, 33181
Sold on
2 beds · 2 baths · 834 ft²
A11071664
Royal Palm At Plantation Royal Palm At Planta, Unit 108
6800 Cypress Rd, Plantation FL, 33317
Sold on
2 beds · 2 baths · 834 ft²
A11068949
Royal Palm At Plantation Royal Palm At Planta, Unit 112
6800 Cypress Rd, Plantation FL, 33317
Sold on
2 beds · 2.5 baths · 1,551 ft²
A10805316
Jockey Club Condo Unit Ii Jockey Club Ii, Unit 5B (528)
11111 Biscayne Blvd, Miami FL, 33181
Sold on
2 beds · 2.5 baths · 1,551 ft²
A10581147
Jockey Club Condo Unit Ii Jockey Club Ii, Unit 11E
11111 Biscayne Blvd, Miami FL, 33181
Sold on
3 beds · 2 baths · 1,353 ft²
A10713398
Jockey Club Condo Unit Ii, Unit 6D
11111 Biscayne Blvd, Miami FL, 33181
Sold on
1 beds · 1.5 baths · 861 ft²
A10599197
Jockey Club Condo Jockey Club I, Unit 10H
11111 Biscayne Blvd, Miami FL, 33181
Sold on
1 beds · 1 baths · 744 ft²
A10924548
Jockey Club Condo Jockey Club I, Unit 1J
11111 Biscayne Blvd, Miami FL, 33181
Sold on
11001 Biscayne Blvd
11001 Biscayne Blvd, Miami FL, 33161
Rented on
3 beds · 2.5 baths · 2,749 ft²
A10988977
Jockey Club Iii Condo Jockey Club Iii, Unit 1257
11113 Biscayne Blvd, Miami FL, 33181
Rented on
3 beds · 3 baths · 1,722 ft²
A10636459
Mystic Pointe Condo T 100 Mystic Pointe T 100, Unit 306
19195 Mystic Pointe Dr, Aventura FL, 33180
Rented on
3 beds · 2 baths · 1,863 ft²
A10130565
Seaway
508 91st St, Surfside FL, 33154
Rented on
4 beds · 2.5 baths · 2,528 ft²
A10859055
Boca Preserve
7131 NW Turtle Walk, Boca Raton FL, 33487
Rented on
2 beds · 2 baths · 1,760 ft²
A11019614
Oceania I Condo Oceania I Condo, Unit 218
16425 Collins Ave, Sunny Isles Beach FL, 33160
Rented on
3 beds · 2 baths · 1,320 ft²
A10941735
The Yacht Club At Aventur The Yacht Club, Unit 3608
19877 E Country Club Dr, Aventura FL, 33180
Rented on
3 beds · 2 baths · 1,320 ft²
A11049348
Village By The Bay, Unit 2204
3135 NE 184th St, Aventura FL, 33160
Rented on
2 beds · 2 baths · 1,009 ft²
A10791189
Canvas Miami, Unit 3720
1600 NE 1st Ave, Miami FL, 33132
Rented on
2 beds · 2.5 baths · 1,410 ft²
A10901885
One Tequesta Point Condo One Tequesta Point C, Unit 1100
888 Brickell Key Dr, Miami FL, 33131
Rented on
2 beds · 2.5 baths · 2,215 ft²
A10387172
Jockey Club Iii Condo Jockey Club, Unit 552
11113 Biscayne Blvd, Miami FL, 33181
Rented on
2 beds · 2 baths · 1,811 ft²
A10469135
Jockey Club Iii, Unit 1555
11113 Biscayne Blvd., Miami FL, 33181
Rented on
2 beds · 2 baths · 1,009 ft²
A10674971
Canvas Miami, Unit PH20
1600 NE 1st Ave, Miami FL, 33132
Rented on
2 beds · 2 baths · 1,009 ft²
A10857400
Canvas Condo Canvas Condo, Unit 3720
1600 NE 1st Ave, Miami FL, 33132
Rented on
2 beds · 2 baths · 2,215 ft²
A10051527
Jockey Club Iii Condo Jockey Club Iii, Unit 1952
11111 NW Biscayne Blvd, Miami FL, 33181
Rented on
2 beds · 2 baths · 1,320 ft²
A10705590
The Yacht Club At Aventura The Yacht Club, Unit 3608
19877 E Country Club Dr, Aventura FL, 33180
Rented on
2 beds · 2.5 baths · 2,215 ft²
A10052426
Jockey Club Iii Condo Jockey Club Iii, Unit 1551
11111 Biscayne Blvd, Miami FL, 33181
Rented on
2 beds · 2 baths · 1,638 ft²
A10219280
Jockey Club Iii, Unit 1854
11113 Biscayne Blvd, Miami FL, 33181
Rented on
2 beds · 2 baths · 1,638 ft²
A10063592
Jockey Club Iii Condo Jockey Club Iii, Unit 856
11111 N Biscayne Blvd, North Miami FL, 33181
Rented on
2 beds · 2 baths · 1,638 ft²
A11003334
Jockey Club Iii Condo Jockey Club Iii, Unit 856
11113 Biscayne Blvd, Miami FL, 33181
Rented on
2 beds · 2 baths · 1,811 ft²
A10968913
Jockey Club Iii Condo Jockey Club Iii, Unit 653
11113 Biscayne Blvd, Miami FL, 33181
Rented on
2 beds · 2 baths · 1,638 ft²
A11032972
Jockey Club Iii Condo Jockey Club Iii Cond, Unit 1054
11113 Biscayne Blvd, Miami FL, 33181
Rented on
2 beds · 2 baths · 1,811 ft²
A10671390
Jockey Club Iii Condo Jockey Club Iii, Unit 955
11113 Biscayne Blvd, Miami FL, 33181
Rented on
2 beds · 2 baths · 1,638 ft²
A10641223
Jockey Club Iii Condo Jockey Club Iii, Unit 856
11113 Biscayne Blvd, Miami FL, 33181
Rented on
2 beds · 2 baths · 1,811 ft²
A10148657
Jockey Club Iii, Unit 653
11113 Biscayne Blvd., Miami FL, 33181
Rented on
2 beds · 2 baths · 1,191 ft²
A10444721
Village By The Bay Village By The Bay, Unit 11205
3235 NE 184th Street, Aventura FL, 33160
Rented on
2 beds · 2 baths · 1,638 ft²
A10430149
Jockey Club Iii, Unit 1254
11113 Biscayne Blvd., Miami FL, 33181
Rented on
3 beds · 2 baths · 1,353 ft²
A10636470
Jockey Club Ii Jockey Club Ii, Unit 6D
11111 Biscayne Blvd, Miami FL, 33181
Rented on
0 bed · 1 baths · 580 ft²
A10640107
Canvas Condominium, Unit 1202
1600 NE 1st Avenue, Miami FL, 33132
Rented on
1 beds · 1.5 baths · 861 ft²
A10640096
Jockey Club I Jockey Club I, Unit 10H
11111 Biscayne Blvd, Miami FL, 33181
Rented on
2 beds · 2 baths · 785 ft²
A10243326
Waterpoint Condo Waterpoint Condw, Unit 203
3868 NE 169th St, North Miami Beach FL, 33160
Rented on
2 beds · 2 baths · 785 ft²
A2139269
Waterpoint Condo Waterpoint Condo, Unit 203
3868 NE 169 ST, Eastern Shores FL, 33160
Rented on
1 beds · 1.5 baths · 861 ft²
A10436700
Jockey Club I, Unit 10H
11111 Biscayne Blvd., Miami FL, 33181
Rented on
1 beds · 1 baths · 764 ft²
A11040366
Jockey Club I Condo Jockey Club I, Unit 1B
11111 Biscayne Blvd, Miami FL, 33181
"Exceeding your Expectations is my Ultimate Goal"
Client Reviews
04/26/2017 - Nancy Auster
Sold a Single Family home in 2017 in Miami Shores, FL.
I am so glad I chose Juan Aluma as my real estate agent. He is incredibly professional and ethical in all aspects of real estate. I decided to sell my house at one of the most difficult times ever as it was the end of the year, there were holidays, and our nation had the most tumultuous election ever, In addition, my house had some challenges that could've made it difficult to sell. Despite all of these barriers Juan was able to sell my house in rapid fire speed. He made sure I understood all of the documents, the language, and all other things so that I didn't feel uncomfortable. I'm very grateful and a truly happy customer. I highly recommend Juan Aluma! In addition, he has a great sense of humor which made the experience enjoyable!
11/30/2018 - Peter Caparso
Bought a home in 2018.
Juan is an outstanding and hard working individual who seeks to fully understand his client's needs to provide the ideal property. Juan was patient, provided plenty of relevant options and I alway felt he was on our side in helping us secure our ideal property. I couldn't be happier with how he and his team assisted us and have already referred other people to work with him. A true professional and gentlemen.
07/05/2017 - Manuel Gallardo
Bought a Condo home in 2017 in Aventura, FL.
We were very lucky to have Juan as our real estate agent. Very professional and effective person. If you want results chose Juan. Thanks Juan for every thing. Manuel and Tamara Gallardo