HOW I SELL YOUR HOME
Exposing Your Property to the World
Every extraordinary residence represented by me as a Luxury ONE Sotheby's International Realty agent benefits from our Property Exposure Strategy: What we consider to be a basic marketing package required to launch a robust and well-rounded exposure plan for each of our listings. Our Property Exposure Strategy includes everything from professional photography to branded signage and online listing distribution. For more detailed information, please see the components of my standard listing package outlined in detail below.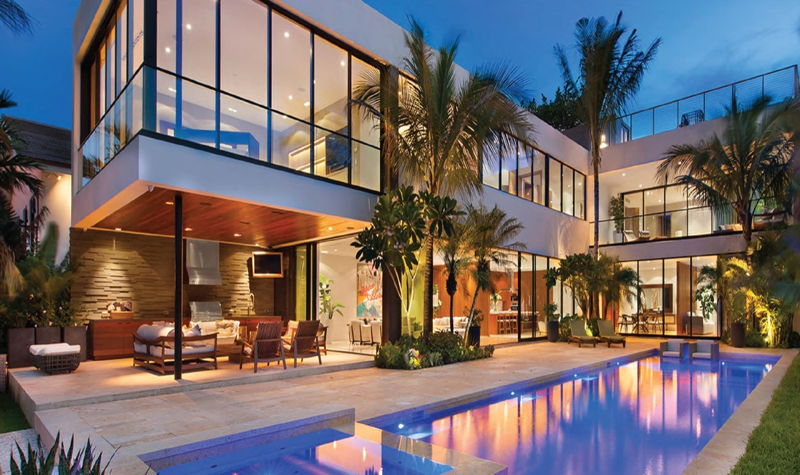 ---
1) PROFESSIONAL PHOTOGRAPHY
My marketing revolves around professional photography and videography, showcasing the elegance and beauty of your home in everything I do. Professional photography includes a real interactive virtual tour, video walk through and a gee-tagged slideshow which are showcased on multiple sites such as ONE Sotheby's, YouTube, Instagram, Facebook.
Professional Video of a Listing: Click to view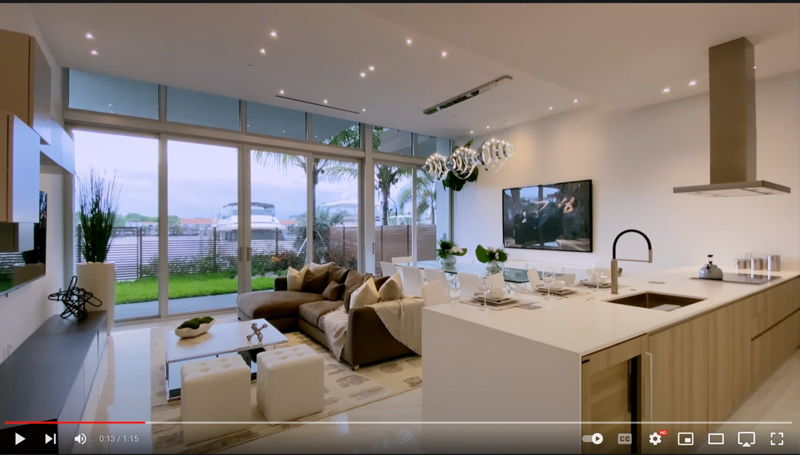 Virtual Tour of a Listing: Click to view
2) SINGLE LISTING WEBSITE
A custom website dedicated to a single property, complete with a high-resolution photo gallery and an individual domain name. This powerful online marketing tool impresses viewers and, when advertised in print or online, gets interested buyers to the information they want faster and more efficiently.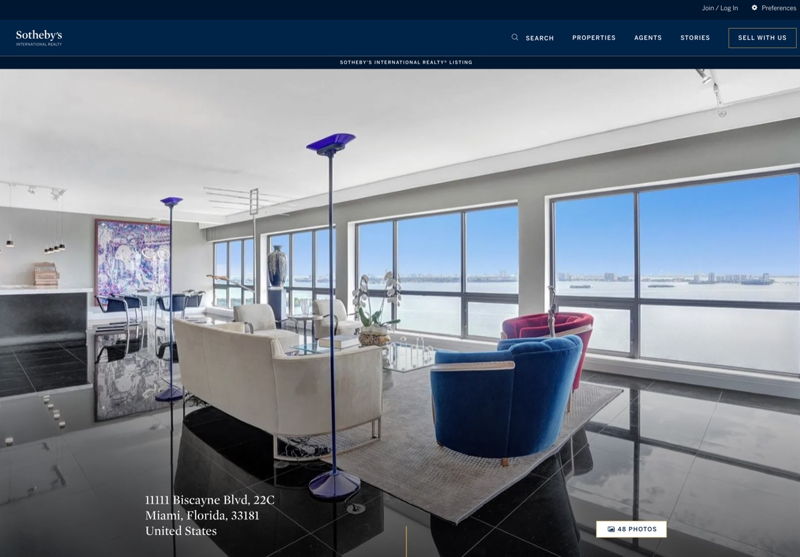 3) SOTHEBY'S SIGNAGE INSTALLATION
Sotheby's International Realty's recognizable hanging post sign, installed at over 30,000 extraordinary homes around the world, is prominently displayed at all single-family homes represented by ONE Sotheby's International Realty in order to reach the local community and potential buyer.

4) SOTHEBY'S NETWORK DISTRIBUTION
All listings are automatically featured on the websites of over 135 Sotheby's International Realty affiliates around the world. This is an exclusive offering due to our relationship with the Sotheby's International Realty network, providing unparalleled international exposure for our exclusive listings.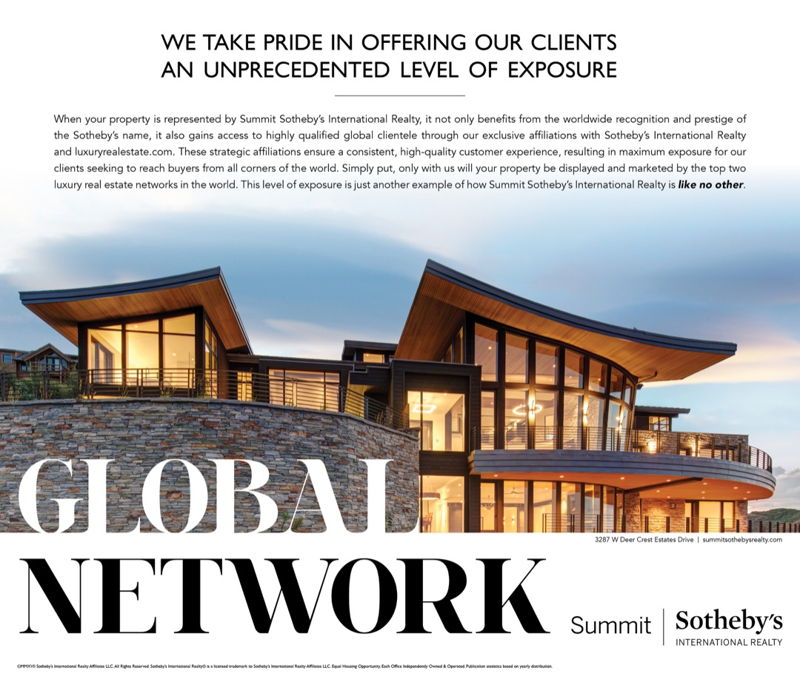 5) EMAIL ADVERTISING
I send a weekly digest containing new listings, open houses and price reductions to Miami-Dade and Broward's top brokers, in addition to my over 15,000 contacts which include past clients, investors, and real estate professionials from out of State and International.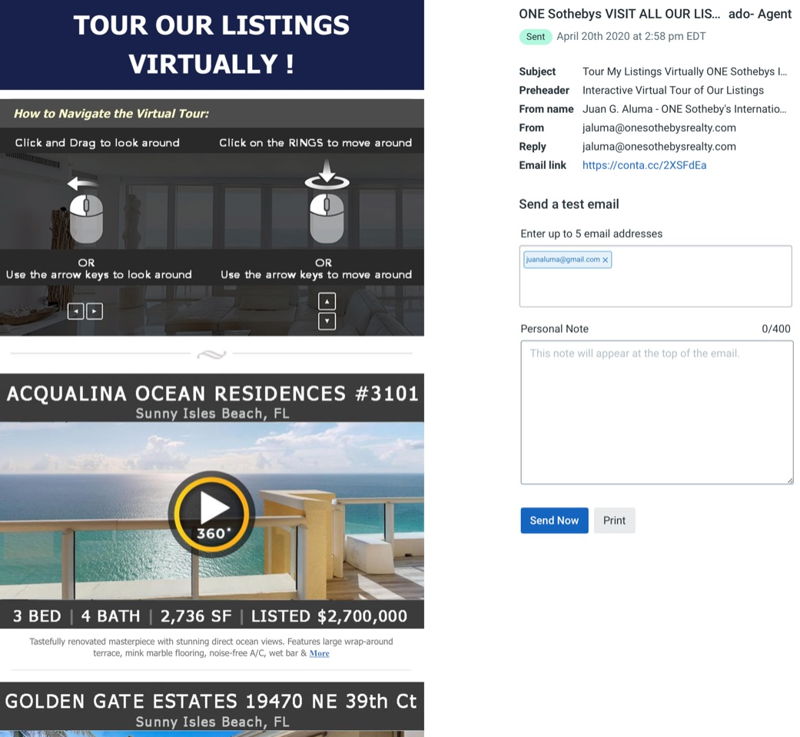 6) e-GALLERV
The eGallery is a real-time, dynamic property slideshow designed to provide worldwide reach to a property. It is displayed in most of the Sotheby's International Realty and Sotheby's auction house locations around the world. Minimum price restrictions apply.
7) ONLINE LISTING DISTRIBUTION
The online distribution resources of Sotheby's International Realty position properties in the world's finest real estate sites. In addition to providing listing content to 17 major websites that power hundreds more, reports are available to show how much exposure each property is receiving.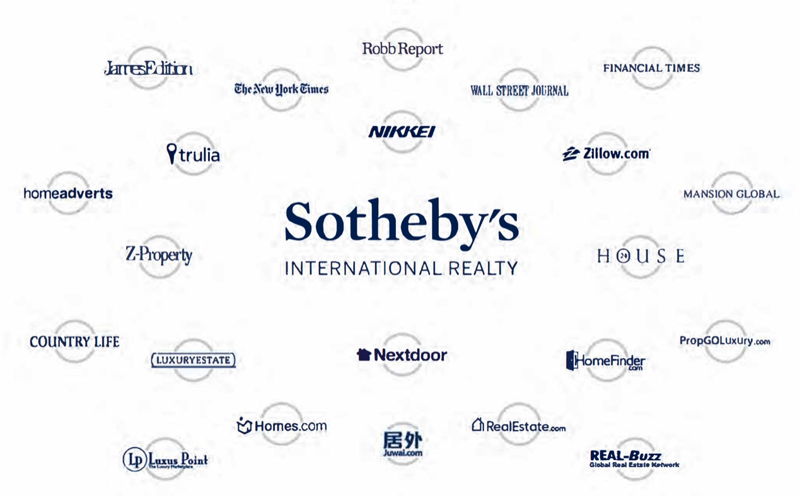 8) Magazine & Print Advertising
Advertising in a magazine that caters to a niche audience of enthusiasts or professionals targets that audience very precisely. Aventura, Haven and Luxury Home magazine, among others, have an approximate audience of 50,000 readers and these magazines are popular consumer publications found in many establishments around the area. We regularly advertize in such magazines even though the trend is towards less print and more online advertizing, we still have a limited presense in print magazines. Postcards, however, are more effective and every one of our listing is advertized on a local level through postcards sent to the community. We feel that the people within the same community are among the best prospects since many look to upgrade or downgrade and also have friends and family that are looking within the same community.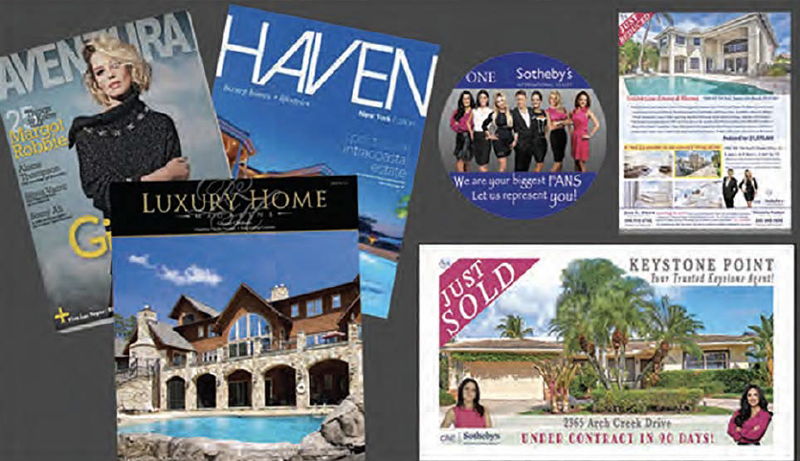 ---

THE LEGACY
Consistently attaining record-breaking sales over the decades, the
Sotheby's legacy is unlike any other. We are proud to be part of the
oldest company in the NYSE, the most prestigious auction house in
the world and the authority on the representation of luxury homes.
THE BRAND
Sotheby's is a rare brand that instantly evokes quality, service
and an appreciation of truly valuable items. This positioning
allows us to do business with affluent individuals who share in
our brand vision and commitment to excellence.
THE PEOPLE
Our agents, staff and partners make our company more successful
every day. Our real estate agents are more than just transaction
supervisors - they have the capacity to act as highly qualified
advisors, focusing on facilitating all real estate needs.
THE STANDARDS
Our listing marketing is only developed with the highest standards
in mind. High-resolution imagery, eloquent description writing and
impeccable presentation are musts when promoting a residence
under the ONE Sotheby's International Realty brand.
THE TRACK RECORD
In its short existence, ONE Sotheby's International Realty has
developed an impressive track record, closing several exceptional
sales, becoming the leading real estate firm for sales in numerous
areas and garnering notable media exposure in the process.
THE NETWORK
Sotheby's International Realty represents the only true, worldwide
real estate network. Thousands of office-to-office referrals are
processed every year and several events are held to ensure all SIR
agents establish great business relationships within the network.
THE MARKETING
Our local and international marketing is unparalleled. We partner
with leading organizations such as the Wall Street Journal, the
New York Times, Architectural Digest and, locally, the Miami Heat
to provide not just the most, but the best exposure for our listings.
THE REACH
With an outstanding brand, a robust marketing plan and a strong
network comes limitless reach to potential home buyers. ONE
SIR associates are able to tailor their plans to target an array of
different buyer profiles without missing a beat.
THE SERVICE
Our high standards are not marketing-specific. ONE Sotheby's
International Realty's real estate associates pride themselves in
offering white-glove service from beginning to end, establishing
long-lasting relationships with their valued clients.
THE OVERALL EXPERIENCE
All prior points combine to create one unrivaled, seamless client
experience. For hundreds of years, the Sotheby's brand has grown
and succeeded due to its respect for tradition and its focus on
innovation. ONE Sotheby's International Realty is no exception.
Contact Form
For more information please fill out the form below